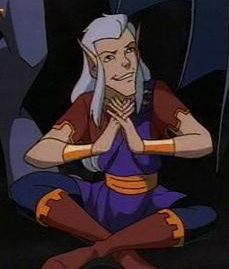 Portrayed by:
(born [1])
Biography
Edit
.
Alternate timelines
Edit
.
Physical appearance
Edit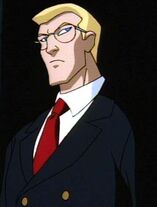 .
Psychological profile
Edit
.
Skills and abilities
Edit
.
Equipment
Edit
.
Weaknesses
Edit
.
Relatives
Edit
Appearances
Edit
London Gargoyles
Edit
"How the Gargoyles Got to London"
"Hunted"
"Deadly Tools"
"The Force of Macbeth"
"Public Image"
"Brother's Keeper"
"Wild Coyote"
"Metamorphosis"
"What is Real Anymore?"
"Scratches on a Page"
"Night of the Gargoyles"
"Werefox"
"Something Old"
"Diabolique's Story"
"The Right Thing to Do" (Mentioned only)
"Outfoxed" (Mentioned only)
"Copied"
"The Cure"
"Stone Sleep"
"Follow the Leader"
"The Return of Oberon" (Mentioned only)
"Bad Future"
"The Gathering"
"Soul Transference 101"
"The Hunter's Moon"
"Rise of the Quarrymen"
"Invitation Only"
"The Interview"
"Raksha Rising"
"Tricksters"
Appearances in Other Media
Edit
.
References
Edit
Ad blocker interference detected!
Wikia is a free-to-use site that makes money from advertising. We have a modified experience for viewers using ad blockers

Wikia is not accessible if you've made further modifications. Remove the custom ad blocker rule(s) and the page will load as expected.