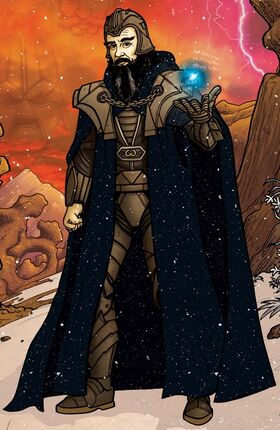 Portrayed by:
Gleirafy, better remembered as the Other, was one of the original founders of Time Lord society, along with Astrobus and Omegon. The birth and origin of the Other would remain a mystery for later Time Lords.
.
.
"One day, I shall return. Yes... I shall return."
— Last Words of the Other
.
.
Alternate Timelines
Edit
.
Appearance
Edit
.
.
Psychological profile
Edit
Personality
Edit
.
Habits and Quirks
Edit
.
.
Appearances
Edit
Time and Space
Edit
References
Edit
Ad blocker interference detected!
Wikia is a free-to-use site that makes money from advertising. We have a modified experience for viewers using ad blockers

Wikia is not accessible if you've made further modifications. Remove the custom ad blocker rule(s) and the page will load as expected.