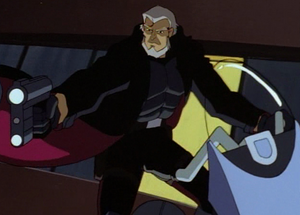 Portrayed by:
(born November 26, 1005[1])
Biography
Edit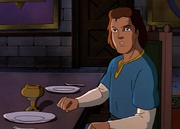 .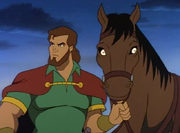 .
Alternate timelines
Edit
.
Physical appearance
Edit
.
Psychological profile
Edit
.
Skills and abilities
Edit
.
Equipment
Edit
.
Weaknesses
Edit
.
Relatives
Edit
Appearances
Edit
London Gargoyles
Edit
"How the Gargoyles Got to London" (Alluded to only)
"The Force of Macbeth"
"Scratches on a Page"
"Diabolique's Story"
"The Right Thing to Do"
"Copied" (Mentioned only)
"Stone Sleep" (Mentioned only)
"Avalon"
"Strolling Down the Champs-Élysées"
"The Timeless King"
"Rise of the Quarrymen"
"Rock and Roll"
"Gargoyle Park" (Mentioned only)
"Generations" (Alluded to only)
Appearances in Other Media
Edit
.
Sean Connery and Albert Finney were considered for Macbeth's voice.
Macbeth was originally going to be killed off in Season 10, after Dracula tricked Diabolique into shooting Macbeth with her particle beam cannon, but the idea was scrapped due to Jack Mozenrath's enjoyment of Macbeth's character.
References
Edit
Ad blocker interference detected!
Wikia is a free-to-use site that makes money from advertising. We have a modified experience for viewers using ad blockers

Wikia is not accessible if you've made further modifications. Remove the custom ad blocker rule(s) and the page will load as expected.