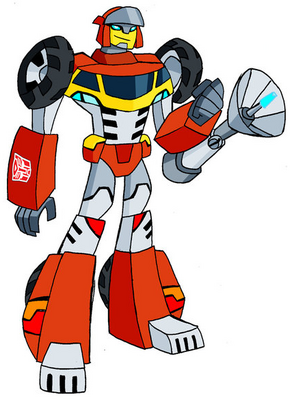 Portrayed by:
Appearence
Edit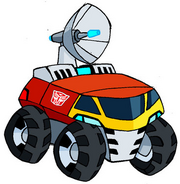 .
Personality
Edit
.
Abilities
Edit
.
.
.
"Not this time, pal. Go. Find the T-cog... and then... get out of here..."
— Broadcast's last words
.
Relationships
Edit
.
Appearences
Edit
Robots in Disguise
Edit
References
Edit
↑

Mustaine voiced Broadcast in Seasons 1 & 2, and reprised the role for Season 3's "In Space, No One Can Hear You Rock" and "Robots in Disguise: The Movie", before leaving the series due to a disagreement on payment.
Ad blocker interference detected!
Wikia is a free-to-use site that makes money from advertising. We have a modified experience for viewers using ad blockers

Wikia is not accessible if you've made further modifications. Remove the custom ad blocker rule(s) and the page will load as expected.