Portrayed by:
William Mary "Billy" Tauros is a fictional character from the Murderous hexalogy, serving as a minor villain in the prequel and then the main antagonist in third movie.
Appearence
Edit
.
Personality
Edit
.
Abilities
Edit
.
.
Murderous Origins – Cain Cromwell
Edit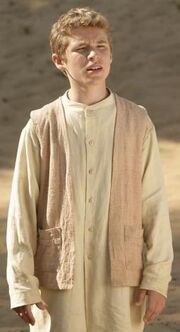 .
Murderous III
Edit
.
Murderous IV
Edit
Chandler mentions Billy during Cain's police interview.
Murderous V – Judgement Day
Edit
Billy appears as an halluctionation during Cain's final moments.
After Cain dies, Billy appears as Cain's life flashes before him, showing all the lives Cain has ruined.
Relationships
Edit
.
Ad blocker interference detected!
Wikia is a free-to-use site that makes money from advertising. We have a modified experience for viewers using ad blockers

Wikia is not accessible if you've made further modifications. Remove the custom ad blocker rule(s) and the page will load as expected.